Multi-day Tour - The Rackets
Experience the full scope of this amazing coastal area with our multi-day kayak tour. 3 days and 2 nights on the edge of the ocean.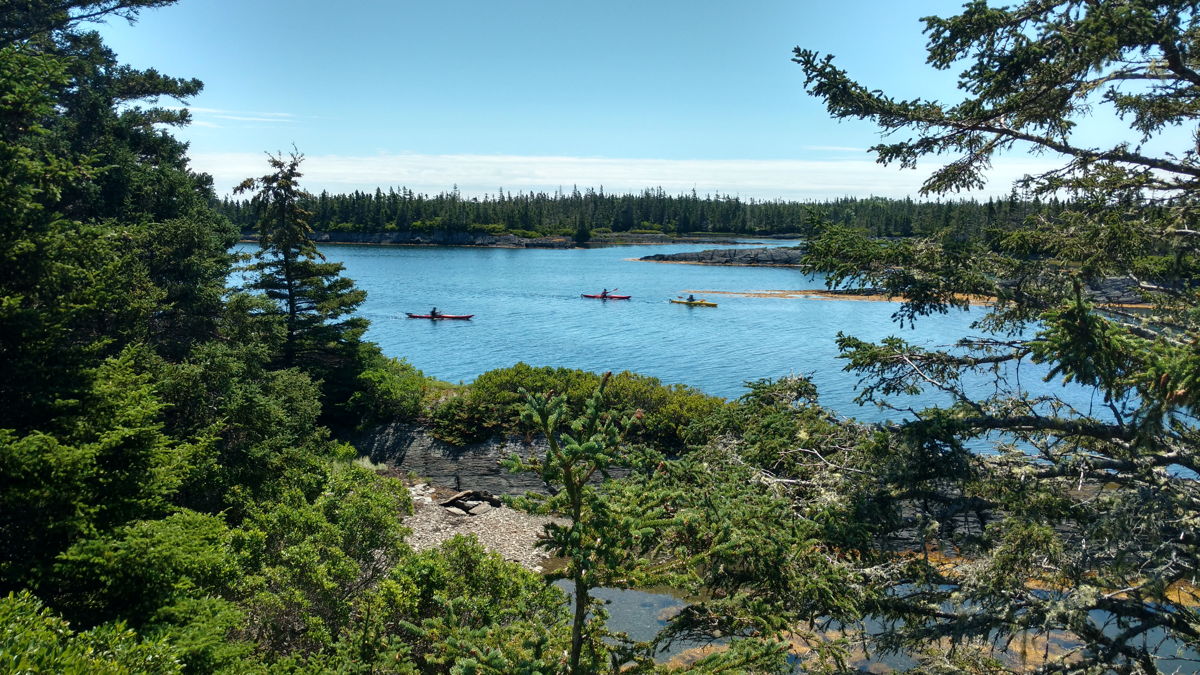 This paddle is for those who want to step out of the ordinary, camp on a secluded island on the Atlantic and eat delicious food in a stunning setting.  Kayak through dozens of islands in protected waters, see picturesque fishing villages, and pass a seal rookery before stopping at an isolated island for two nights. The second day paddle explores Heckmans Island through the unique Back Passage and Tanner's Pass before returning to our island. The return paddle snakes through the many islands of Stonehurst before returning to Blue Rocks.
The Rackets are made up of almost a dozen islands, most of which are in the public trust or are considered "crown" (public) land. The local conservation group, MICA (Mahone Bay Island Conversation Association), has been behind many of the island purchases and act as stewards to most under their ownership. The result is that these islands are free from human habitation and will continue to be in perpetuity.  We'll set up camp on the island that best suits our group. Regardless of where we camp we'll be hidden away in our own little corner of the world.
$700
PER PERSON
RESERVATION AND WAIVER REQUIRED
Family Friendly
Wildlife
Meals provided
Accomo-
dations
DEPARTURE/RETURN LOCATION
245 The Point Road, Blue Rocks
DEPARTURE TIME
10am start on first day
RETURN TIME
4pm return on last day
WHAT TO WEAR
Dress for the weather in water friendly clothing, hat, sunglasses and jacket. Bring changes of clothes, and layers.
INCLUDED
Professional instructor
All kayaking and camping equipment
NOT INCLUDED
Water (please bring a full reusable water container)
Instructor gratuity