Inn to Inn Kayaking Tour
Our Inn to Inn Kayaking tour offers the best of multi-day kayaking tours while still sleeping and eating in style & comfort. See intimately the coasts of the South Shore of Nova Scotia, and take in truly charming local lodgings and businesses.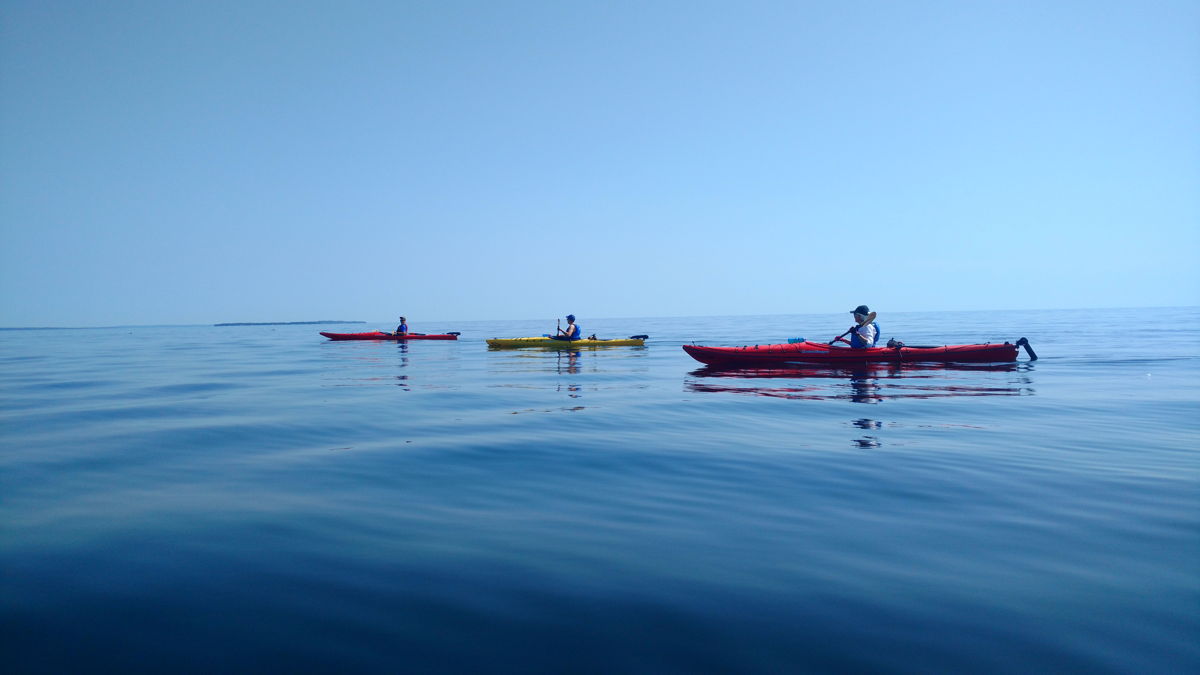 Over four days and three nights, this kayak trip hits some positively awe-striking sights from Chester to Mahone Bay, Lunenburg and Blue Rocks, then on to the LaHave Islands Archipelago. Every night is spent in comfortable accommodations in some of the most inviting inns on the South Shore. Delicious meals are shared in some of the South Shore's most cherished local restaurants.  This tour focuses on our protected islands in the greater Mahone Bay area. MICA (Mahone Islands Conservation Association), a community group committed to protecting and conserving the islands in the area, protects and stewards over a dozen islands placed in the public trust, and we paddle by as many of these wonderful islands as we can, stopping for snacks and to explore.
The sounds of the ocean and its wildlife will fill your days, the tastes of local food will fill your bellies, and quiet nights in small town accommodations will soothe you to sleep.
Available dates – October 2nd to 5th
Inn to Inn Kayaking Itinerary
Day 1 – Chester to Mahone Bay
Beginning in the village of Chester, we will begin our adventure paddling the Mahone Bay Islands, enjoying sheltered waters and endless island hopping possibilities. We will paddle right to our ocean side B&B in the neighboring Town of Mahone Bay and end the evening feasting on local delicacies at one of the town's top restaurants.
Day 2 – Mahone Bay to Lunenburg
We continue to island hop throughout the islands of Mahone Bay as we paddle to the UNESCO World Heritage town of Lunenburg, where we will fuel our adventure with another delicious meal on the town and restful night at a local B&B.
Day 3 – The Back Passage
Our third day we launch in Lunenburg's Back Harbour andpaddle towards the Back Passage and Tanner's Pass. This is a narrow route transitions from cottage country and sandy drumlins to rugged fish shacks and sharp edged slate. We end in Blue Rocks and then head back to Lunenburg for an opportunity to sample another local restaurant, and a restful night's sleep.
Day 4 – Blue Rocks
We will shuttle out to Blue Rocks for our last day, to paddle the unique and histories maze of narrow channels dotted with picturesque fishing shacks. This is our playground and we can't wait to show off all its beauty and secrets. We end back at our office and say our good byes.
Included in our Inn to Inn Kayaking tour:
4 days of guided paddling
3 nights B&B accommodation
all meals (B&B breakfasts, picnic lunches featuring local treats & delicacies, gourmet dinners at local restaurants in Mahone Bay & Lunenburg)
all shuttles
Not included:
transport from Halifax to Chester (Please contact us if you would like assistance making transportation arrangements)
gratuities for guides & servers
$1695
PER PERSON
RESERVATION AND WAIVER REQUIRED
Family Friendly
Weather Dependent
Wildlife
Meals provided
Accomo-
dations
DEPARTURE/RETURN LOCATION
245 The Point Road, Blue Rocks
DEPARTURE TIME
10am on First Day
RETURN TIME
4pm on Last day
WHAT TO WEAR
Dress for the weather in water friendly clothes and footwear, hat, and jacket. Bring a change of clothes.
INCLUDED
Professional instructor
All kayaking equipment
NOT INCLUDED
Water (please bring a full reusable water container)
Instructor gratuity