Full Day Paddle Everywhere
This is our full day kayak adventure that gets to all the best places in the islands around Blue Rocks.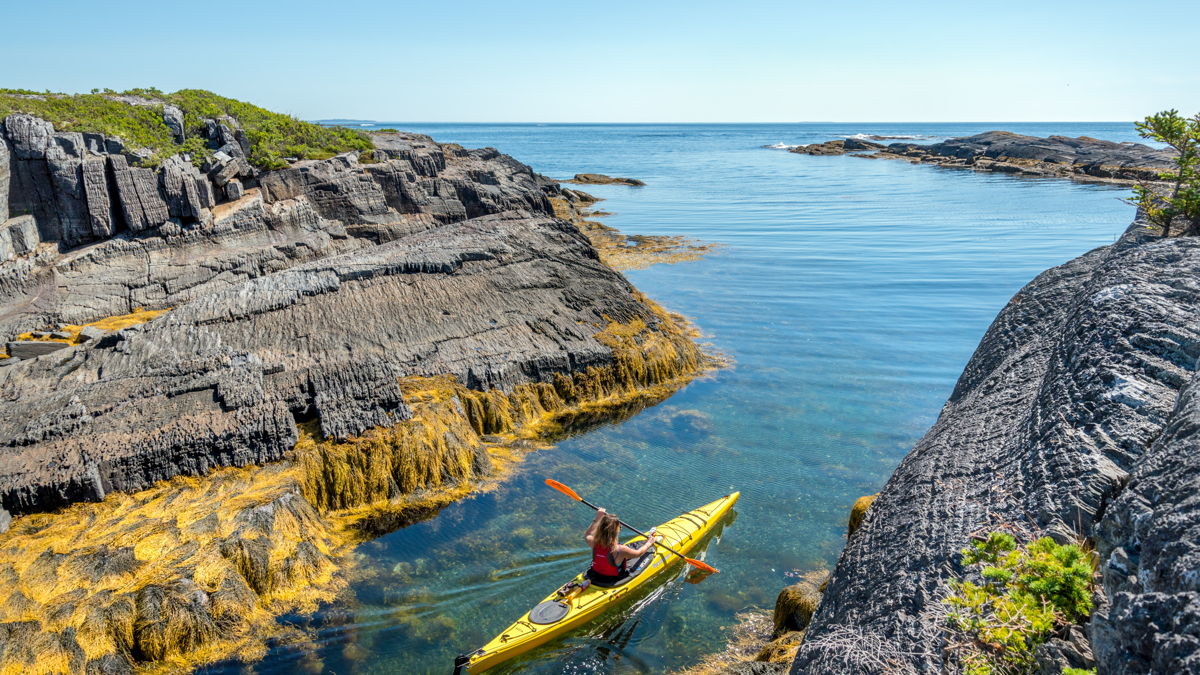 Launching from our home base in Blue Rocks, we paddle right into protected local islands skirting the edge of the Atlantic ocean. We visit a seal colony where we see seals playing in the water and are serenaded by their calls. We may also visit the bygone island community of Eastern Points and paddle through shallow passageways that only kayaks can navigate.  On this all-day tour, you can expect to pass by lighthouses, paddle under bridges, see wildlife, hear the groan of a whistle buoy, and circumnavigate dozens of islands. This tour has it all!
Halfway into our tour together, we'll stop on an island for a beach break and enjoy lunch, which we will provide.  After lunch, we'll paddle out to "The Rackets"; a series of low-lying rocks which provides a protected paddling environment between the islands and the open Atlantic Ocean. The seals live amongst these rocks, perfect for sunning and fishing! Next, we may head to the island of Eastern Points, a small island community steeped in history. These are the islands that have some of the best and most complex paddling routes. We'll weave around these islands taking in the beautiful scenery, calming ocean sounds, and hopefully some wildlife before heading back to our home base in Blue Rocks.
This 6 hour (10am to 4pm) sea kayak tour is available by reservation only.  It is great for paddlers of all ages and experience levels.
$135
PER PERSON
RESERVATION AND WAIVER REQUIRED
Family Friendly
Weather Dependent
Wildlife
Meals provided
DEPARTURE/RETURN LOCATION
245 The Point Road, Blue Rocks
DEPARTURE TIME
Please arrive at 945am for a 10am start
RETURN TIME
Approximately 4pm
WHAT TO WEAR
Dress for the weather in water friendly clothes and footwear, hat, sunglasses and jacket
INCLUDED
Professional instructor
All kayaking equipment
A delicious lunch
NOT INCLUDED
Water (please bring a full reusable water container)
Instructor gratuity